Interview published in Christian Songwriters Resource & Songwriting the Journal
One evening I was reading my e-mail. I receive song lyrics from people all over the world. It seems that sometimes they say the same things over and over, but nevertheless, I read them all. Some are very good, and some are from people whose lyrics come straight from the heart, but the emotion they feel while writing, does not transfer to me in their lyrics.

About a third of the way through reading my messages I read the following lyrics: "God, help me bury / The girl that once was me / I'm living with the memory / Of who I used to be. V2 It's not because I'm mourning / That foolish, wandering child / I just can't seem to stop / Putting my old self on trial".

I pictured a young girl (maybe my daughter) struggling with something she felt important enough to take straight to God.
This is significant because in recent times we are hearing beautiful, touching songs such as "Butterfly Kisses", and "Fingerprints Of God", where a father sings to his daughter, but as I read those lyrics in my e-mail, I hear the little girls voice.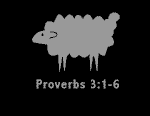 I read those lyrics again, then pondered them in silence. The author of those lyrics is Jill Putzier. She's a budding songwriter from Kansas who is poised to reach a multitude with a different songwriting touch.

Journal: Jill, what is your musical background? I ask this because there is something very unique in your lyrics. What or who has influenced you to write with this style?

Jill: My musical background is as a vocalist. I have recently felt the calling of God to sing for Him outside of my own church and realized that I would need my own material. I wanted it to be personal and real, so I began to write my own songs. I have always admired the songwriting skills of Donald Fagen and Walter Becker, Billy Joel and Joni Mitchell. Donald Fagen and Walter Becker (of Steely Dan) have a remarkable talent for conveying a mood or feeling in their music. Billy Joel has the ability to fit together his lyrics and music like fine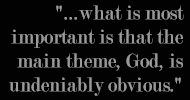 machinery. Joni Mitchell's work is so poetic and personal that after listening to her music you almost feel like you know her. Stylistically, these things are important to me. But what is most important is that the main theme, God, is undeniably obvious. I would never want anyone to say, "Oh wow, I didn't know that was a Christian song." In that area, I think that Carol Cymbala has inspired me most. I don't think I have ever heard one of her songs that didn't deeply move me. They are intensely spiritual songs that are filled with emotion and love for God.

Journal: What style of music do you primarily perform and write?

Jill: I've performed all different kinds of music, so I don't feel particularly bound to any one style. However, I feel like "I Want To Live For You Today" and "Dancing On My Father's Feet" are growing into contemporary songs.

Journal: Yes, I can almost hear that style in the lyrics alone. I had an opportunity to review the lyrics of those two songs. I have to say that I was very impressed. Your song "I Want To Live For You Today", is very interesting. The character is burdened by the memories of her youth (or pre-salvation times). It's a very interesting concept because what you did was show a present tense person who is gripped by her past yet looking in a forward direction to a deeper relationship with Christ. How did you develop that idea? Or what inspired you?

Jill: The idea for the song came from what was happening in my life. I had things that were continuing to dog me from my past. It took a long time for me to let go and turn them over to God. I think every Christian has had that "I'm not worthy" feeling when they look back on their lives. Even though we know that we are forgiven in the eyes of God through the blood of Christ, it is often difficult to forgive ourselves. As a good friend of mine put it, "Everybody says, 'I'm not worthy! I'm not worthy!' Well, of course you're not, none of us is. Get over it, accept it and get going for God!" My song is all about adopting this mentality, and recognizing that it's not always an easy process.

Journal: Your song manages to do just that. Jill, rhyming a song effectively can be very difficult. Especially when we have a specific message in mind, because we can't just use any word that rhymes. It has to continue the original message. Do you struggle with good rhymes or do they come naturally to you? How do you determine what rhymes to use?

Jill: If I have a word or phrase that I feel strongly about including, I'll try all kinds of manipulations and permutations to get it to fit. In my notebook, I also have the alphabet written on one page. It may sound silly, but it really helps to just run down the alphabet and see what rhymes you can come up with for a particular word. I make a list of words that rhyme with the word I want to include. If that doesn't work, I'll try rephrasing the thought, or reordering the words. If that doesn't work, then God has a better way for me to say it and I just have to be a better listener!

Journal: That was well said. We as songwriters tend to think of what the Listener will be hearing; coming from us. But in order to do that effectively we do need to listen to what God is telling us. What are your hopes with songwriting? In Christian circles people tend to share only spiritual hopes. They are afraid (sometimes with good reason) to sound as though they have any ambition that may bring financial rewards. Yet, I have spoken to some of the industry's most successful people and there is no question that drive and determination has gotten them where they are. And some are very successful in the local church, ministering to anywhere from 12 people to 5,000 people on a weekly basis. What are you seeking to achieve with your songwriting?

Jill: Good question! I am still in the process of developing my mission statement and setting some goals. My pastor's father has been a tremendous help. He is helping me to sit down and develop a plan. I know God has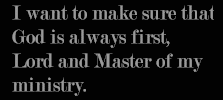 put him in my path because, quite honestly, I have gotten myself in trouble before by putting the cart before the horse. I have just recently felt the calling to take my singing outside of my own church, so I'm really going to try to take this step-by-step and see where God leads me. My goal is to help every listener that I reach to discover their identity as a real, important, unique, and valuable person in their own eyes, and the eyes of the Creator. Do I have dreams of where I could go and what I could do with my music? Sure, I do. But I want to put first things first. I want to make sure that God is always first, Lord and Master of my ministry. If that priority isn't there right from the start, how can a successful ministry be built?

Journal: It's a great concept to write with the listeners personal interest (well being) in mind, especially since the listener is the final judge of good music. When I say "good music" I mean significant, meaningful and, of course pleasant to the ear. The listener can be drawn into a deeper relationship with Christ or a better understanding of spiritual things. With songwriting, is this what you feel your ministry calling is? It is an awesome ministry.

Jill: I think that's the first step. With these first few songs, I've just been writing about the things that have happened or are currently relevant in my spiritual life. Now, looking back, I've begun to realize that these experiences might be comforting to other Christians. I hope to address each experience in a manner that directs the listener to look to God for answers and resolution. When God is the source of answers and comfort in your life, then you begin to discover your identity as a real, important, unique and valuable person in your own eyes, and in the eyes of God. So, it's not really me helping the listener discover these things; it's God. But, I suppose that if you had to reduce any ministry down to the most generic description, it would be to encourage people to look to God. People in the ministry are called to point to God. If we're doing it like we should, even if the listeners miss the point and look at the hand that's doing the pointing, God will be glorified.

Journal: You said, just a moment ago that you are developing a Mission Statement. I am encouraged to hear the depth of your commitment. Very few songwriters ever think of writing one, and even fewer actually do write one. I suppose you can thank your pastor's father for that. Is that correct?

Jill: Absolutely. He is acting as an advisor, making sure that I don't leave out any of the steps it takes to build an effective ministry. I trust him because of his heart for God, his desire to build the kingdom and the knowledge he has achieved through helping his son build a beautiful ministry that goes far beyond just being "effective". When I see people like him who are willing to help me build this ministry, it fuels my fire. There is no way I could find such a qualified and talented advisor on my own. Since I know that I couldn't do it, that tells me that God did it. That gets me excited!

Journal: Thank you Jill. I believe the Journal will be sharing more about you in the future.

You can visit Christian Songwriters Resource & Songwriting the Journal at:
http://home.earthlink.net/~songwriting/index.html